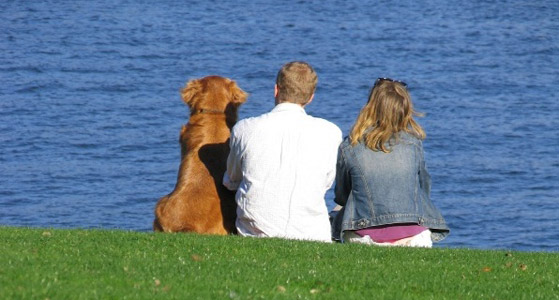 A Member of the Family, the Pack Mentality
Dogs are not complex animals but they do have physical and emotional needs which must be met in order for them to be fulfilled.
Dogs are not solitary creatures. They have an innate need to be with their people, their family, their pack. A dog that is home alone all day or banished to the back yard, is not going to be a happy pet. Unhappy pets exhibit behaviors which create unhappy dog owners. Typical behaviors which manifest themselves are:
Excessive barking, baying, crying or howling.
Digging, chewing, mouthing and destructive behaviors.
Running in circles, sniffing, licking, tail chasing or other obsessive behaviors.
If you have banished your pet from the home or isolated them due to unacceptable behavior, our dog trainers will show you how to eliminate those behaviors and bring your pack back together again.
We love dogs for the pleasure they provide and because they fulfill many of our needs. We are obligated to meet the needs of the dog as well.